Developed by Philtown Properties, Fairways Tower is a 28 storey residential condominium in Fort Bonifacio Global city, that got its name from the unobstructed view of the Manila Golf Course for units facing sunset (west).
Best Features:
Amazing roof top swimming pool and amenities
Located next to McKinley Road for easy access to Makati City and airport
Amenities:
Roof top Swimming pool with view up to Manila Bay
Gym club
Function rooms
Residential Lobby with security 24h. and intercom for apartments
Stand-by power generator
Browse:
Apartments FOR RENT in Fairways Tower:
One Bedroom, Fully Furnished
60,000 Pesos/mo.
Size: 52 sqm. – 560 sqft. + Parking
Modern, One-bedroom condo unit, fully furnished
Low floor placement; nice city view
One Bedroom, Fully Furnished
70,000 Pesos/mo.
Size: 80 sqm. – 861 sqft. + parking slot
Fully Furnished. One Bedroom with computer table
Modern interior design; low floor location for quick elevator trips
One Bedroom, Fully Furnished
90,000 Pesos/mo.
Size: 72 sqm. – 775 sqft. + Parking

This one-bedroom fully furnished unit located at the Fairways Tower, conveniently close to the business and commercial districts of Makati and Ortigas

Its area of 72 square meters exudes luxurious comfort, convenience and class
Three Bedrooms Bi-level, Semi Furnished
220,000 Pesos/mo.
Size: 247 sqm. – 2,658 sqft. + Parking slot

This bi-level unit located at the Fairways Tower, BGC boasts of a lot of space and fixtures that label the convenience of urban comfort living

Its area of 247 sqm leaves so much room for versatility and functionality in choice and arrangement of furniture
Apartments FOR SALE in Fairways Tower: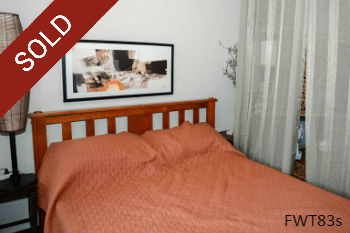 Fully furnished Studio Type
7,400,000 Pesos
Size: 40 sqm. – 430 sqft. + Parking
Studio, fully furnished condo for sale with parking
Conveniently close to the central and business centers of Makati and Ortigas
Fully furnished , Studio Type
7,500,000 Pesos
Fully furnished , 1 Bedroom
9,600,000 Pesos
Size:  52 sqm. – 560 sqft.
One-bedroom, furnished condo apartment
Modern interior design; great natural lighting
Fully furnished , 1 Bedroom
10,200,000 Pesos
Size:  57 sqm. – 614 sqft. + Parking slot
Furnished, One-bedroom condo unit
Golf course view and afternoon sun
Fully furnished , Studio Type
10,200,000 Pesos
Size: 40 sqm. – 431 sqft..
Studio type condo apartment with modern interior design
Spacious layout with bright interiors
Fully furnished , 1 Bedroom
12,000,000 Pesos
Size: 52 sqm. – 560 sqft. + Parking slot
Fully furnished, One-bedroom condo in Fairways Tower
Low floor, modern interiors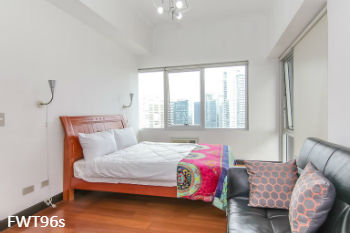 Fully furnished , 2 Bedrooms
13,500,000 Pesos
Fully furnished , 2 Bedrooms
14,800,000 Pesos
75 sqm. – 807 sqft. + 2 Parking slots
Fully furnished, Two-bedroom condo apartment
High floor; modified and interior designed
Fully furnished , 2 Bedrooms
15,000,000 Pesos
Size: 75 sqm. – 807 sqft. + Parking slot
Two-bedroom condo apartment
High-floor placement; nice open city view
Clients who looked for apartments in Fairways Tower also browsed: